Comfy Lounges & Safari Bar
Our comfy and beautifully designed main area over looks a waterhole that is frequently visited by many resident wildlife from Zebras, Giraffes, Impalas, Buffalos, Warthogs, Topis, Wildebeests, elephants among other animals, Lions and resident leopards have been regularly seen at night around the camp.
We have both relaxing and dining areas that are interconnected.
There is a lounge connected to our fully stocked all-inclusive safari bar that has tea and coffee making facilities. In the same lounge are safari books where you can read and learn more about African Wildlife as you enjoy your drink of choice. All our indoor lounges and balconies have both ceiling and floor fans that gives you the required comfort during the hottest hours of the day.
Our outdoor lantern lit set ups are so lovely to relax in the evening with your drink as you share stories with our hosts. There are two Camp fires one on a raised deck and the other one on beautiful ground level. We also have twin lounges and also umbrella shade with comfy armchairs on the raised outdoor wooden deck that gives you excellent views of the plains and our waterhole.
There is Satellite Tv/Media Lounge set within the main area (We have kept it just off other areas) for those guests who are on photography safari and they want to share images together or go through some photo session together and also for any guest who would want to follow some live TV coverage happening anywhere in the world.
We also have a safari shop where we display Maasai and other African Artefacts made by the local people around us. There are safari attires/costumes and African wildlife books as well in the shop. Our shop benefits the community as part of our proceeds from the shop goes to them.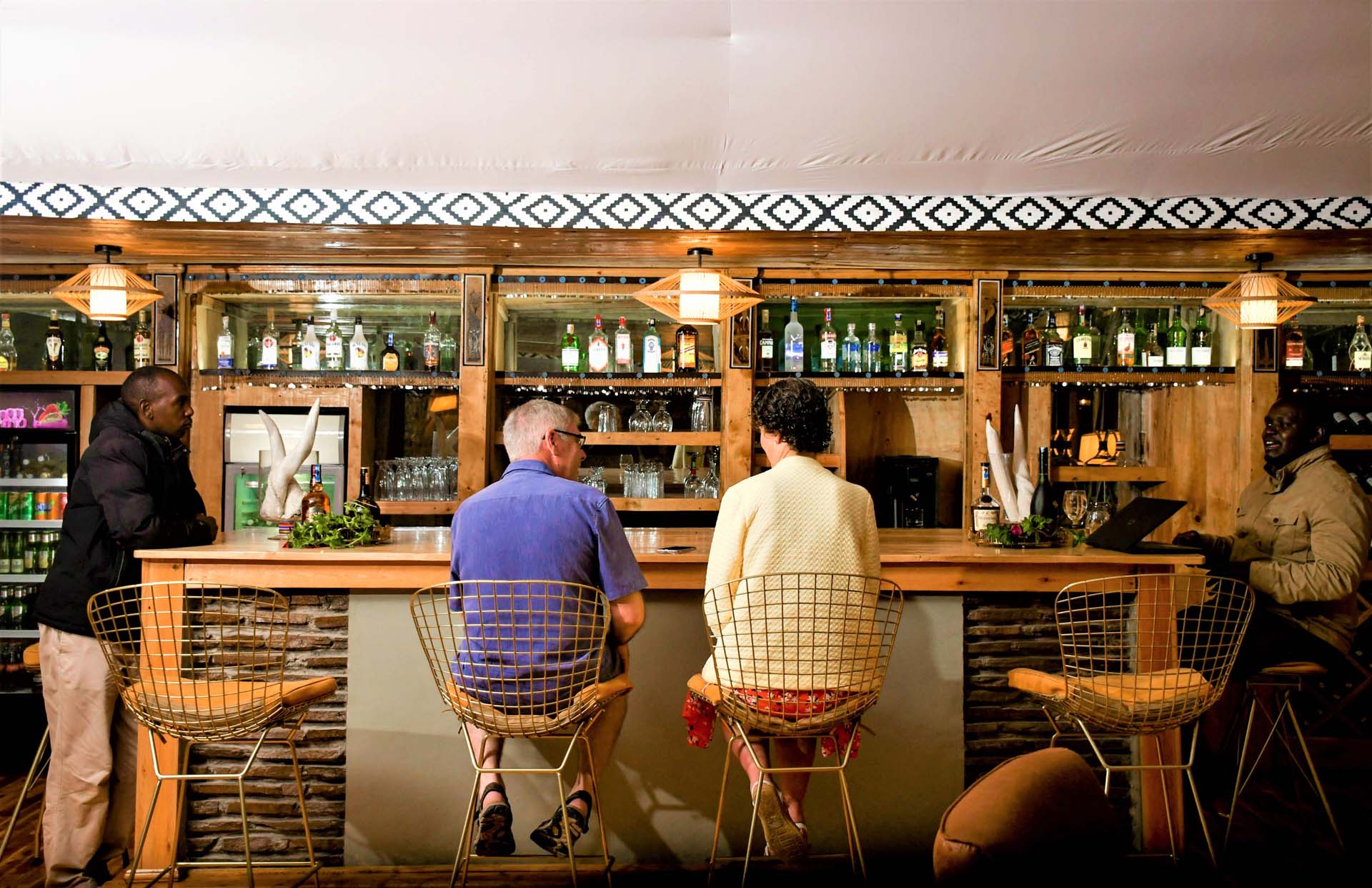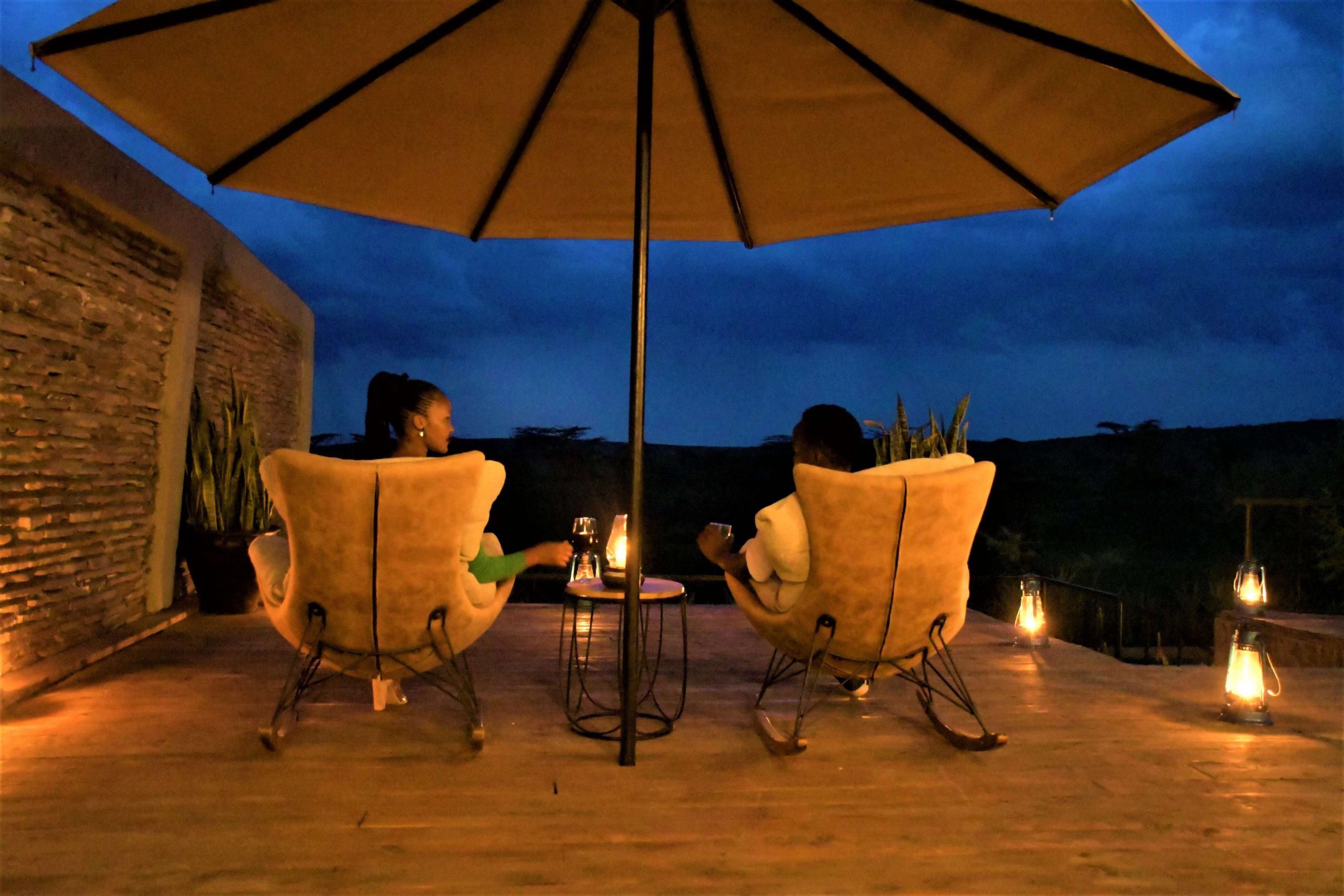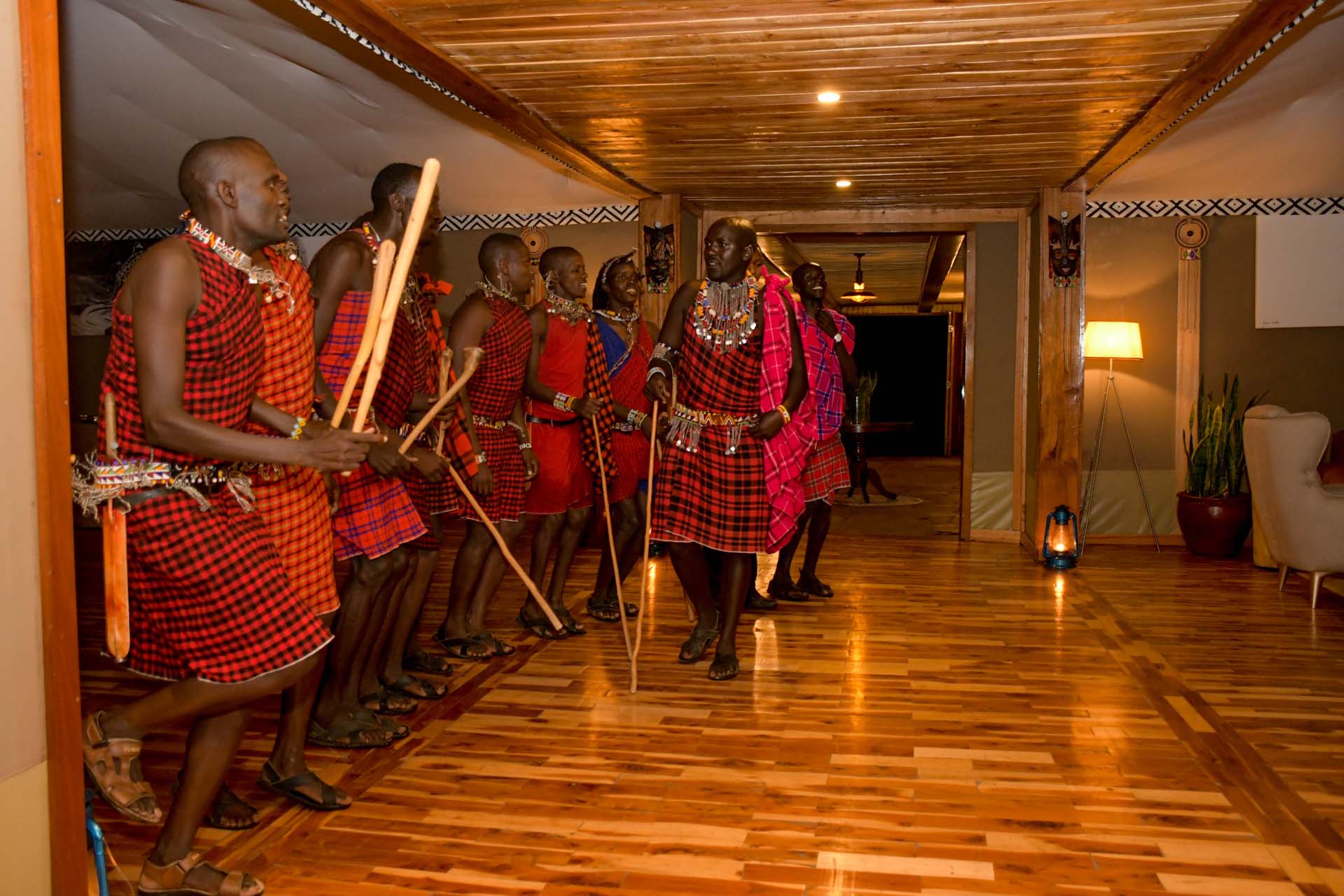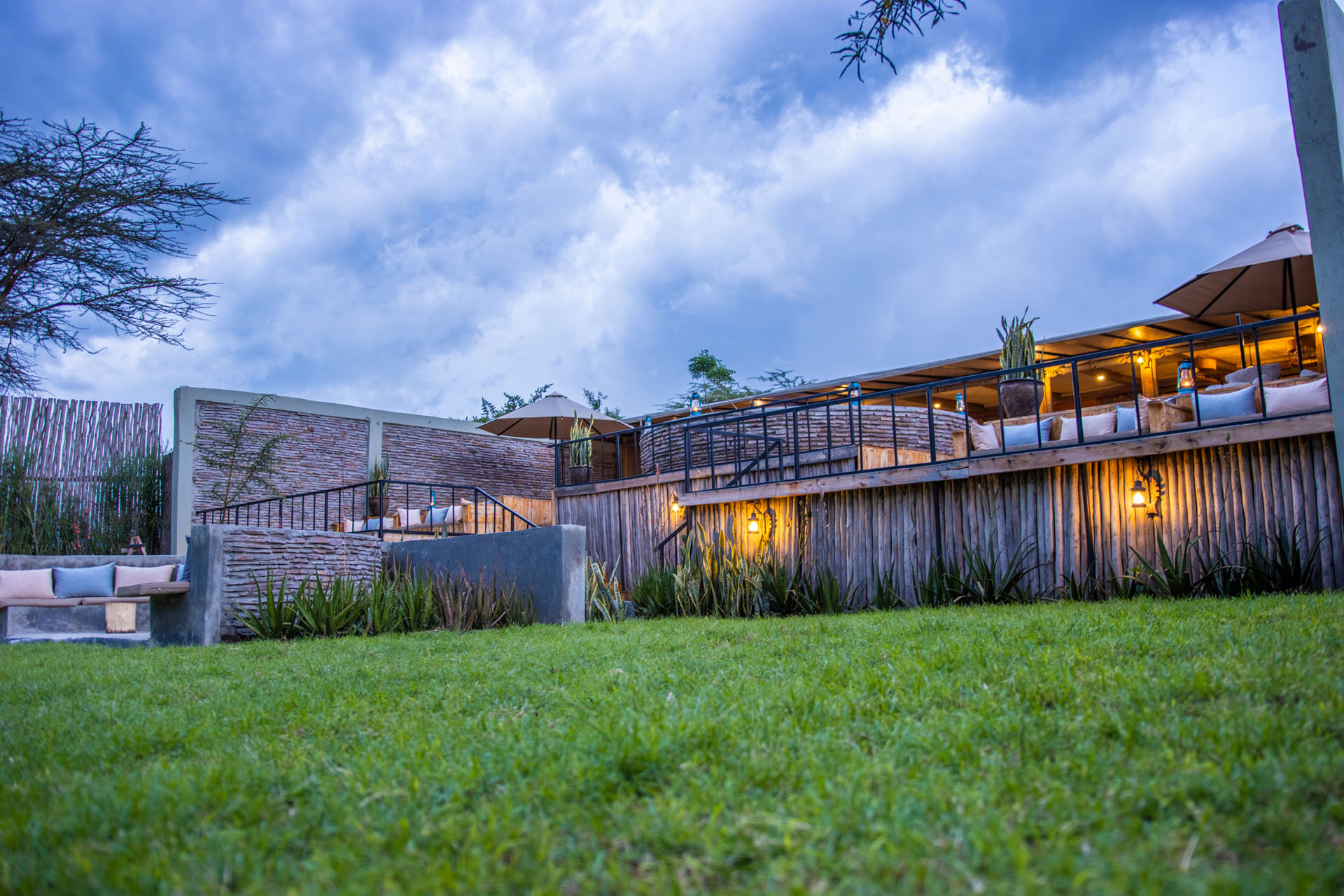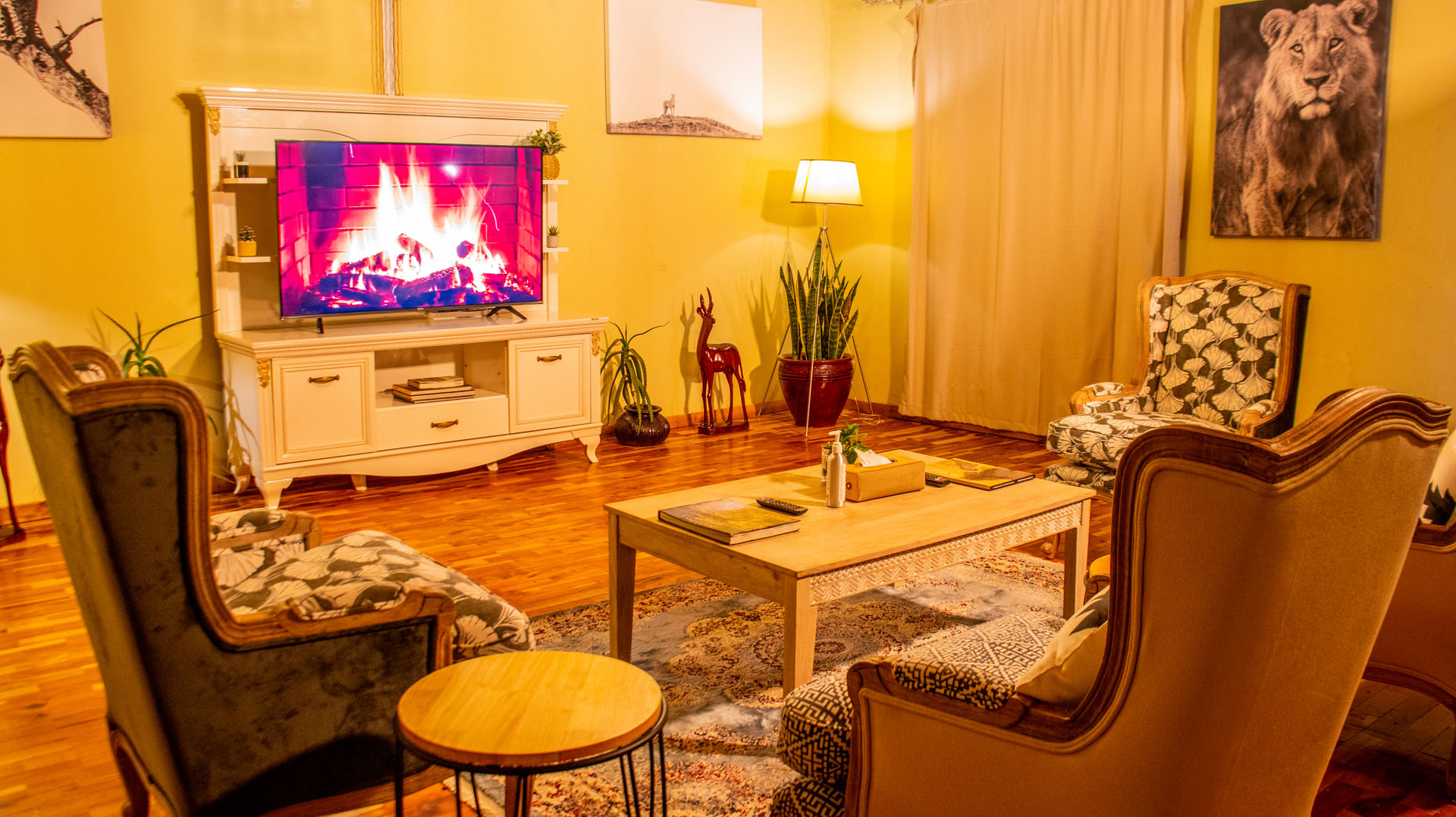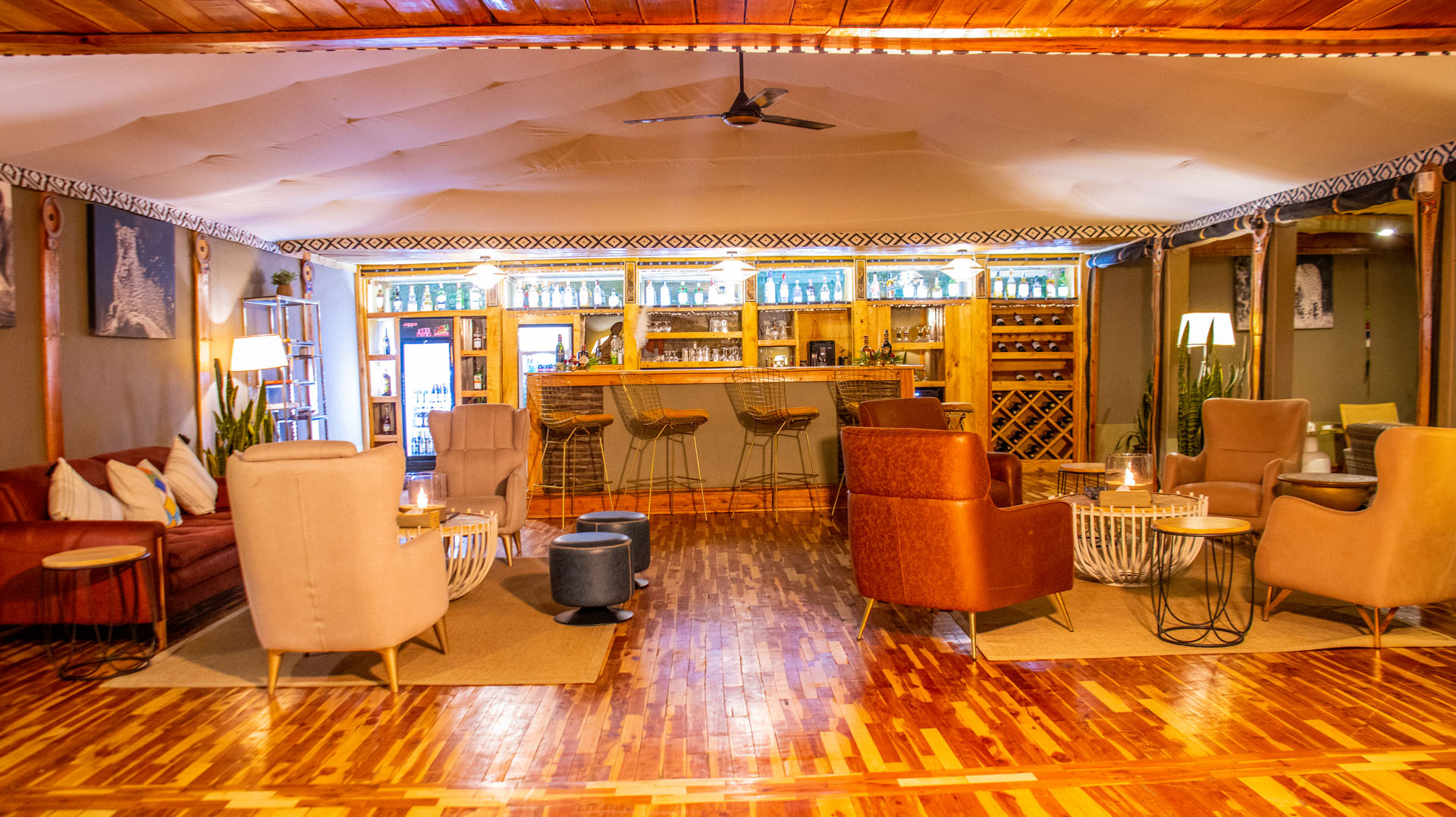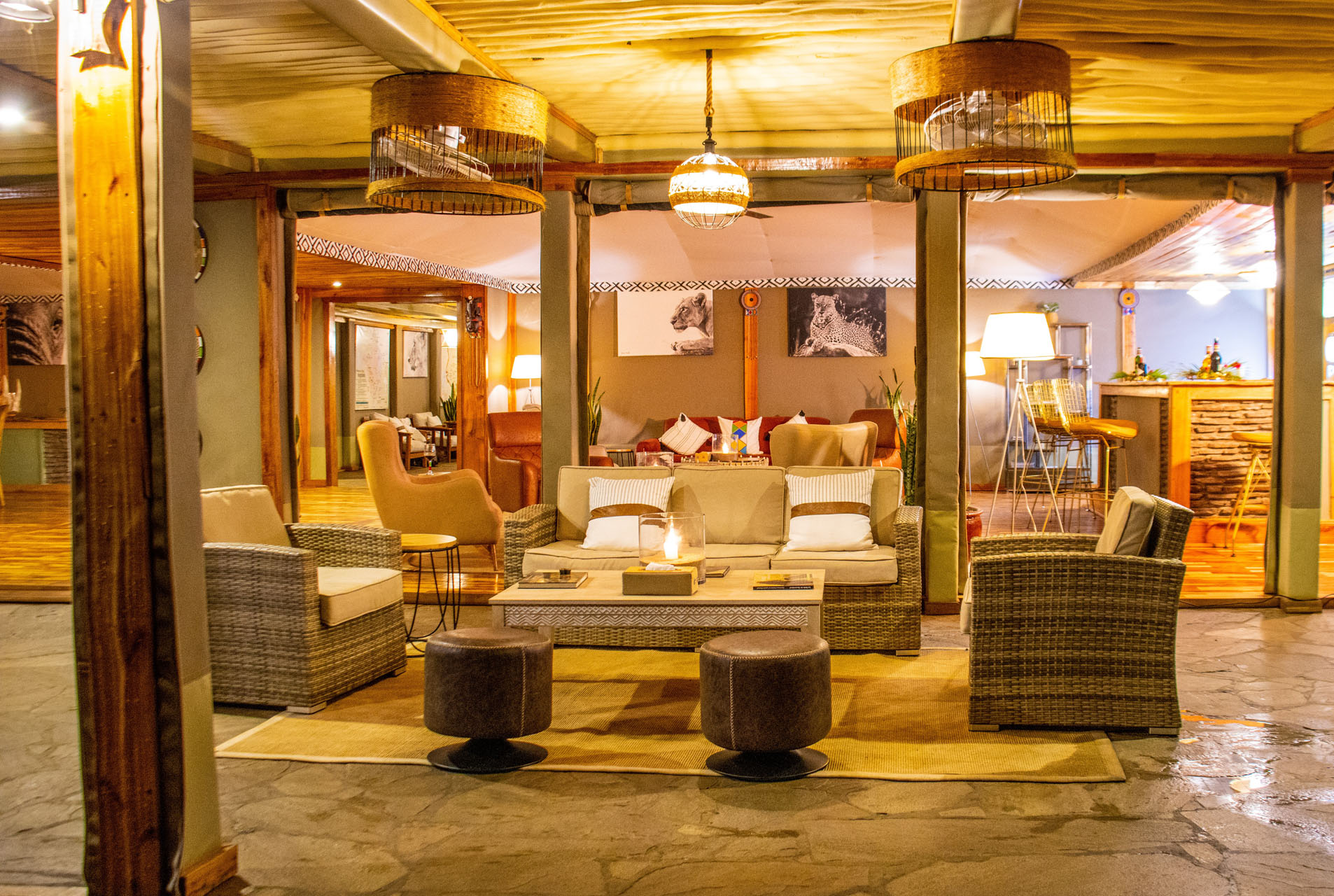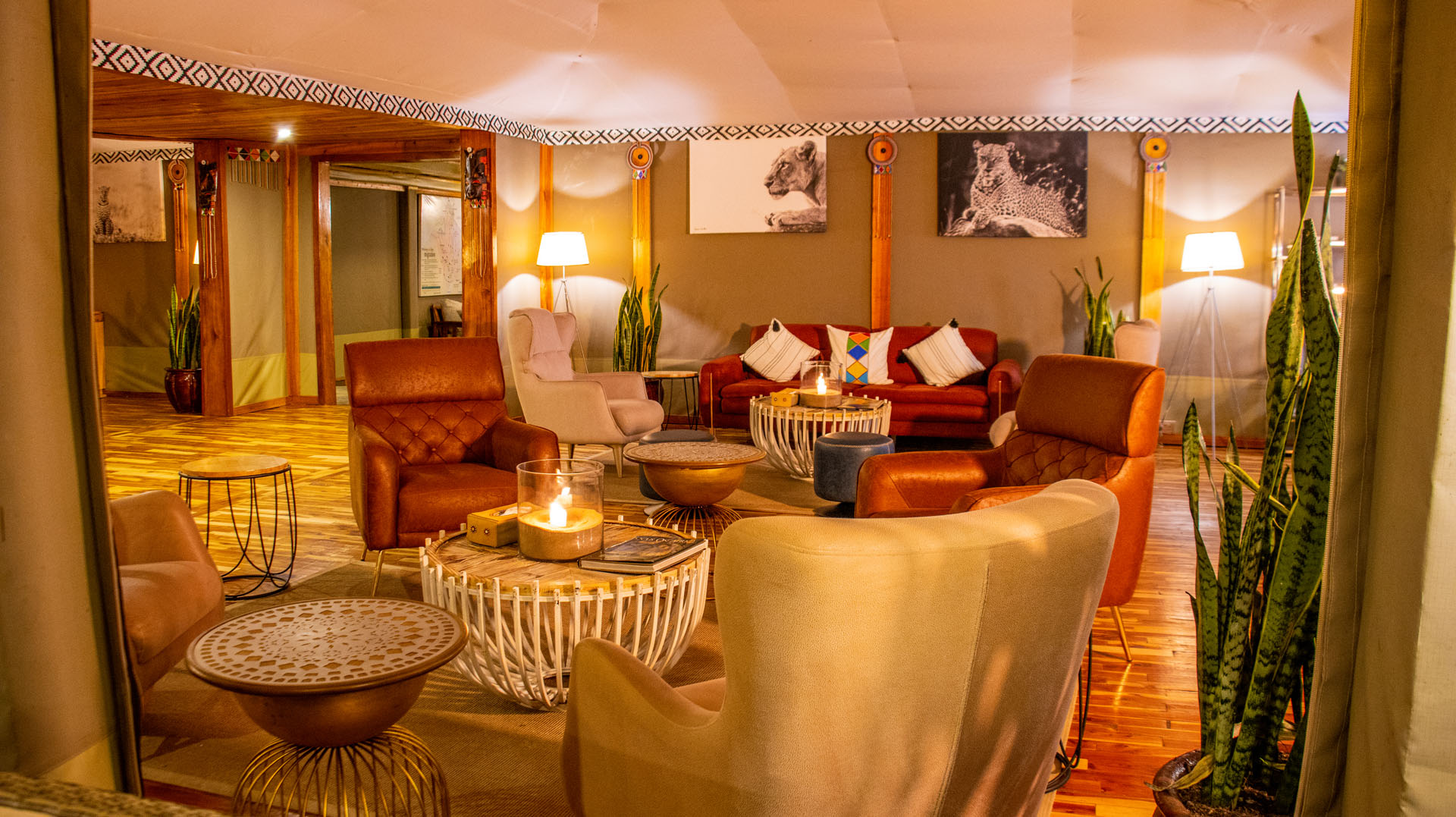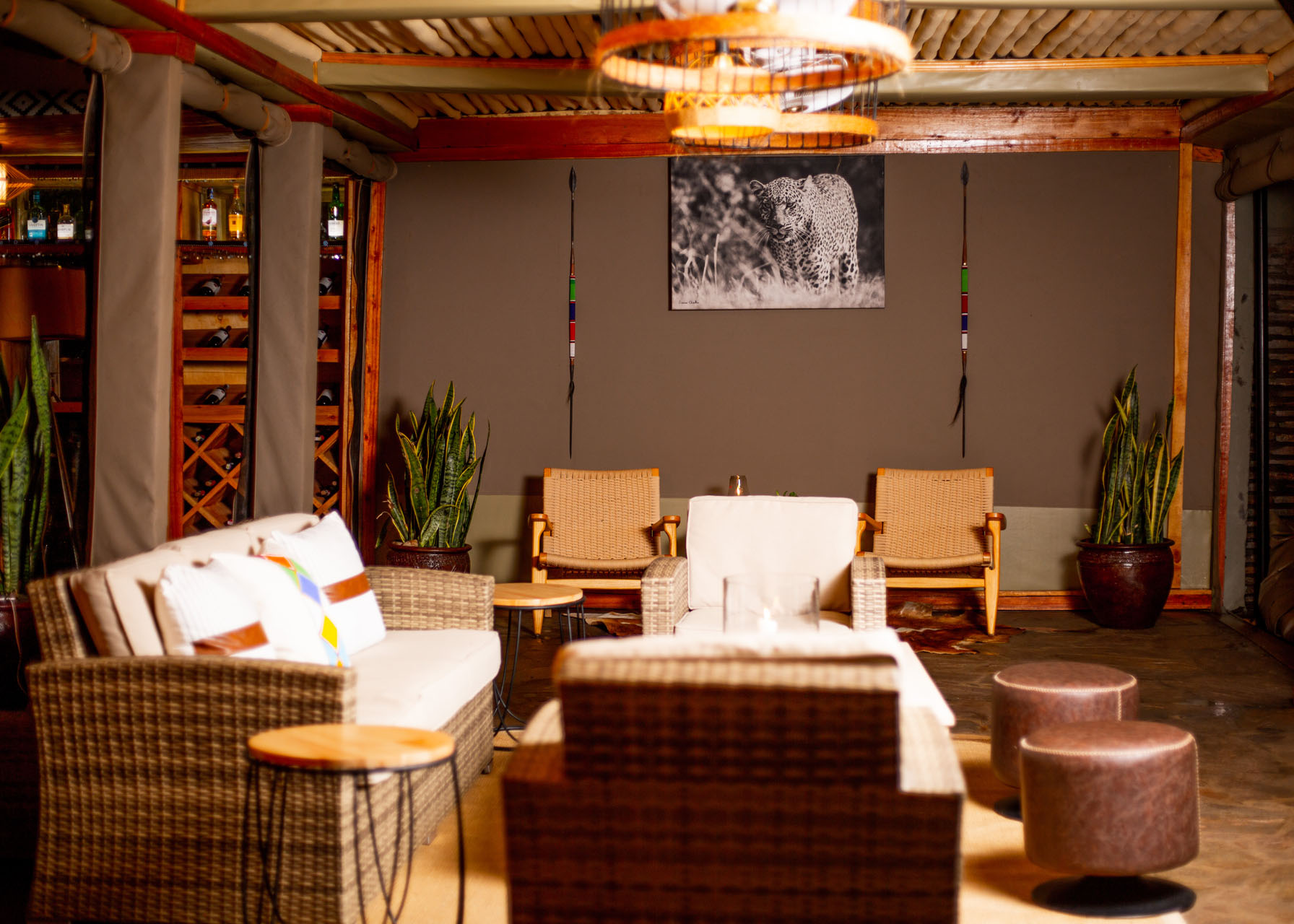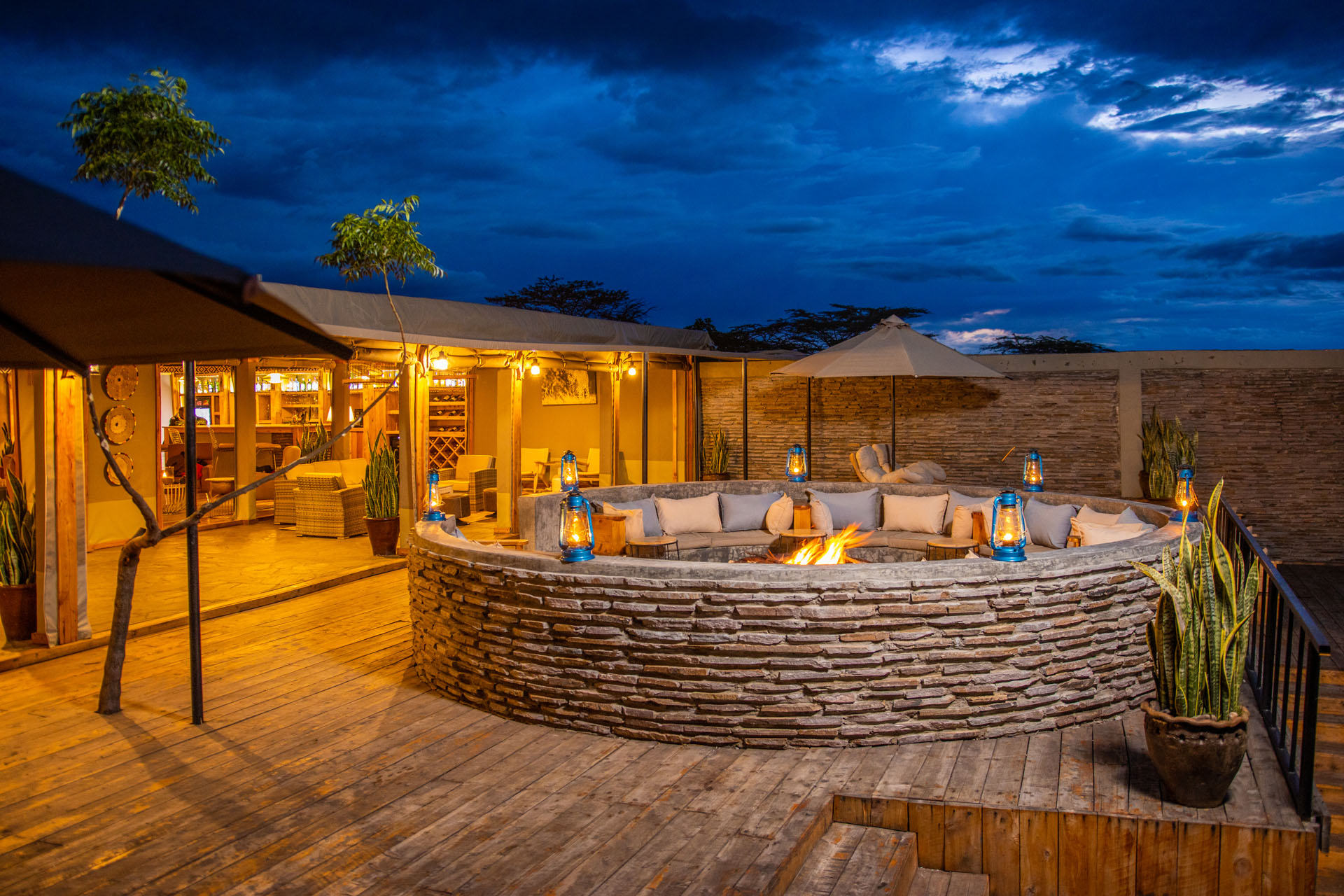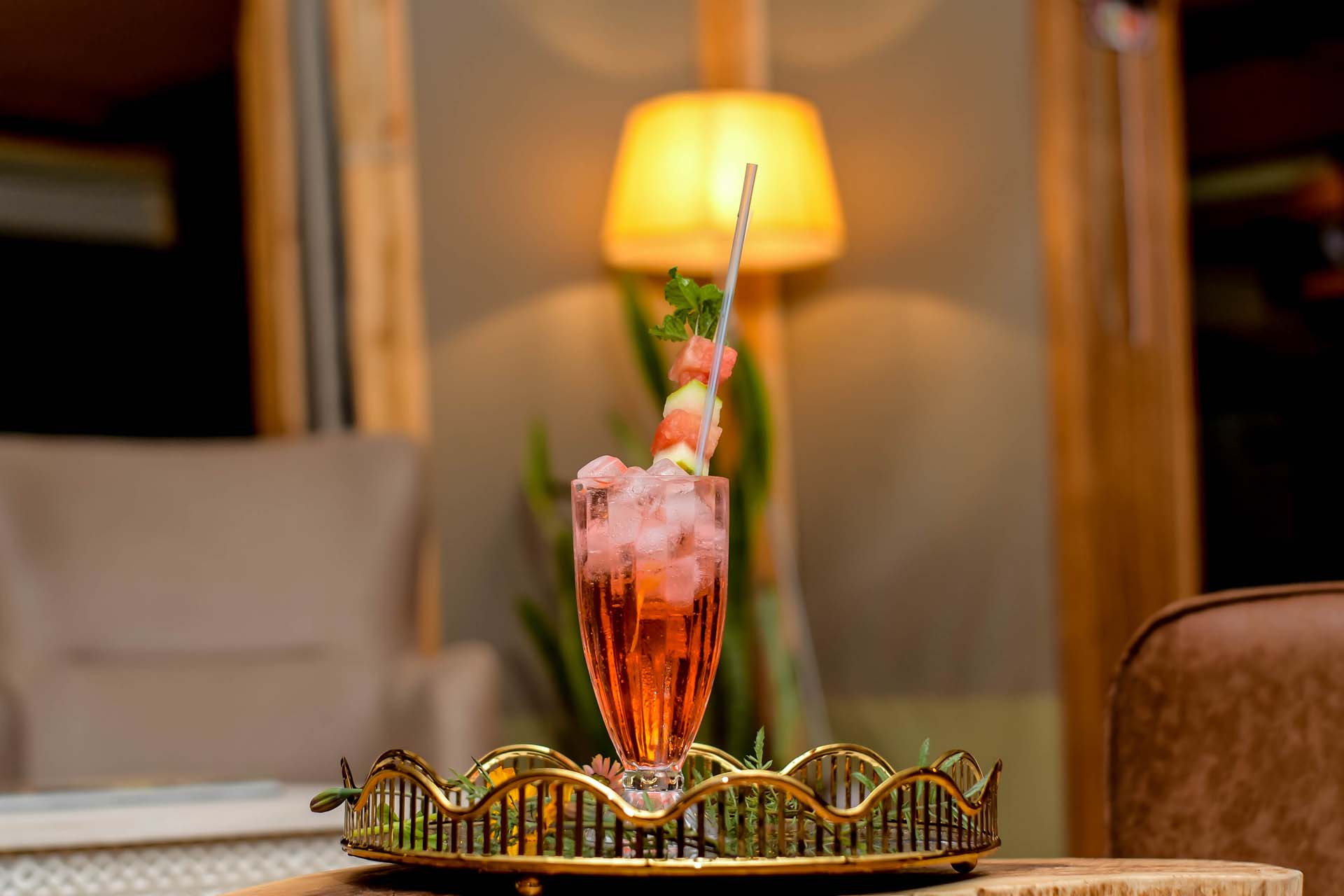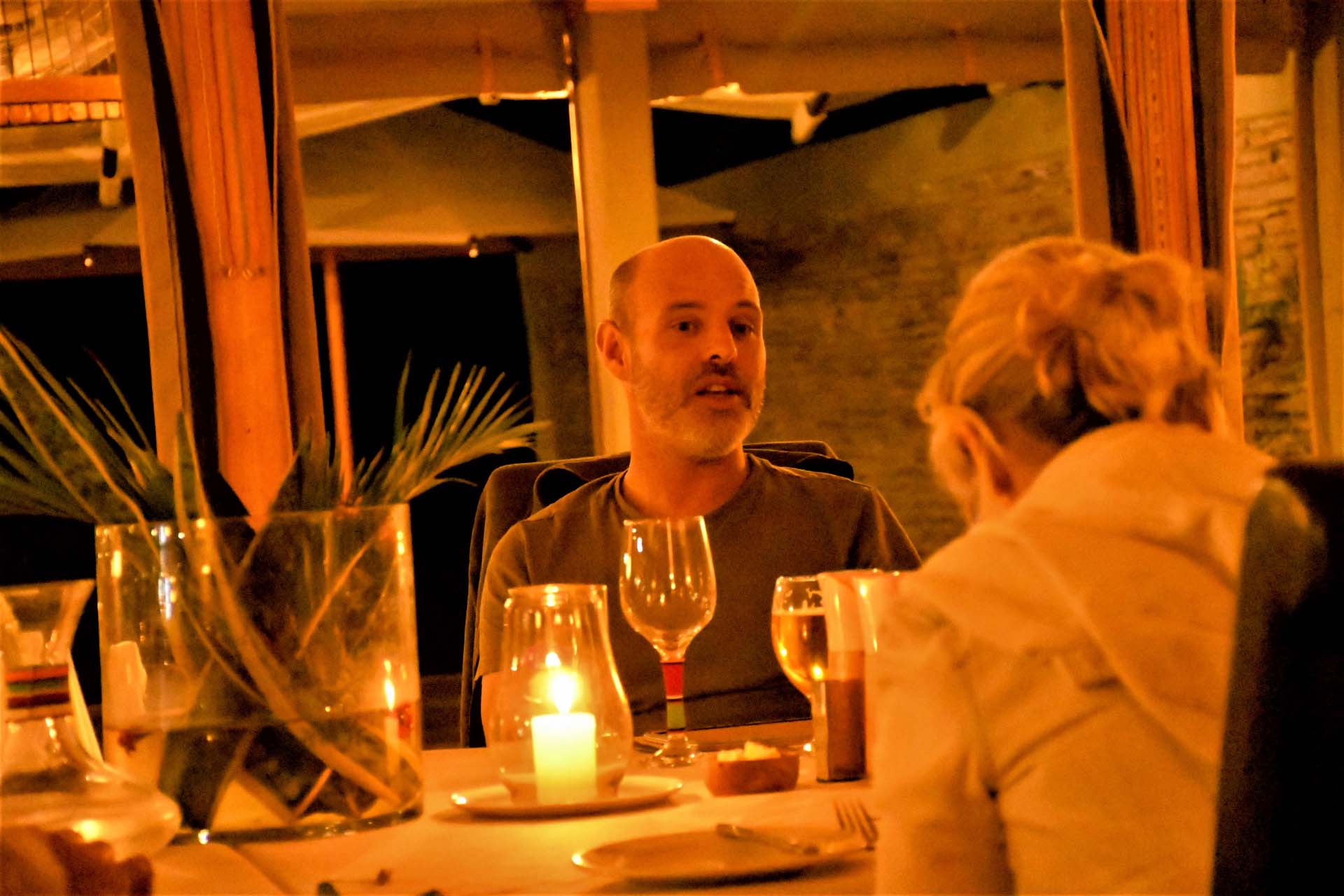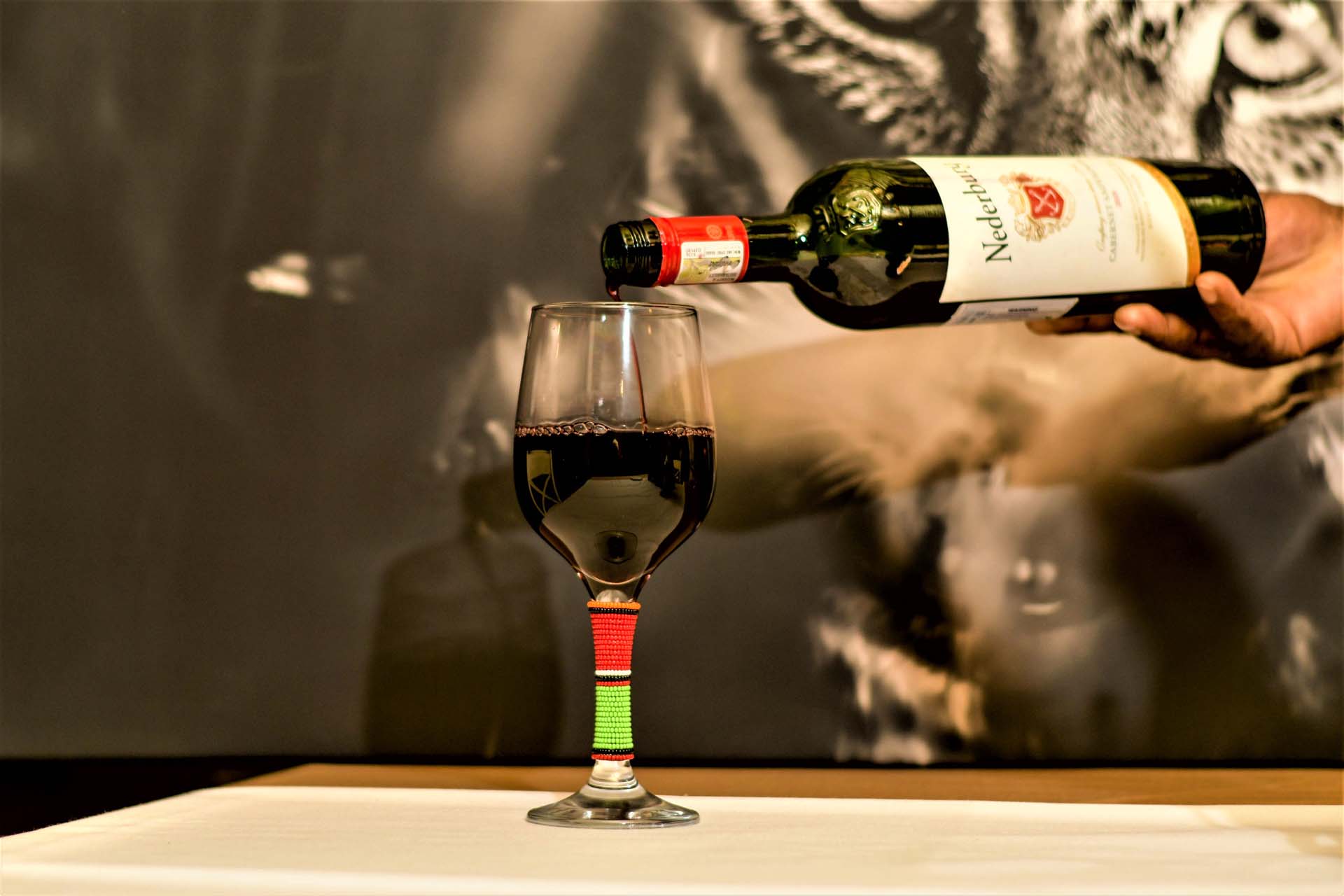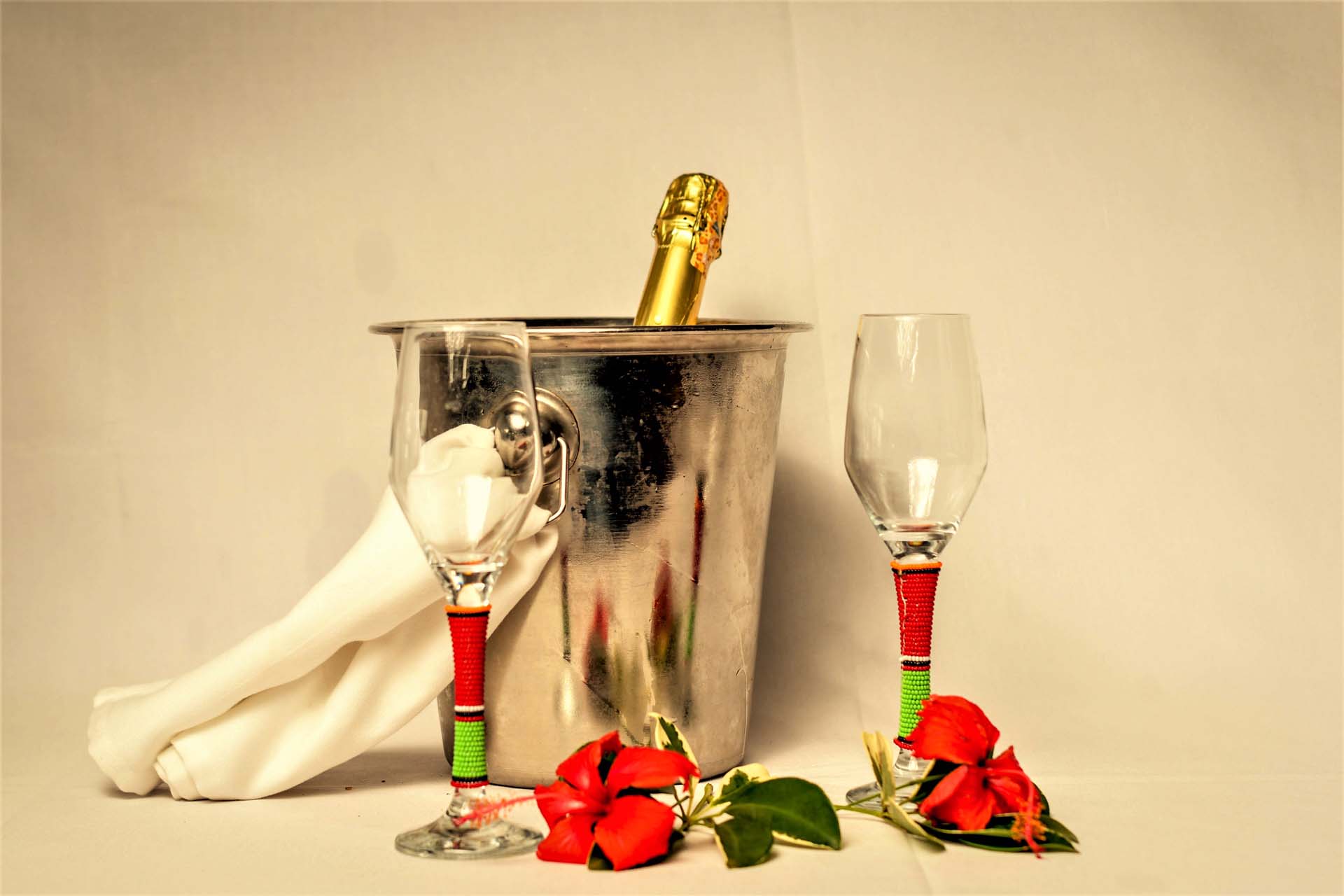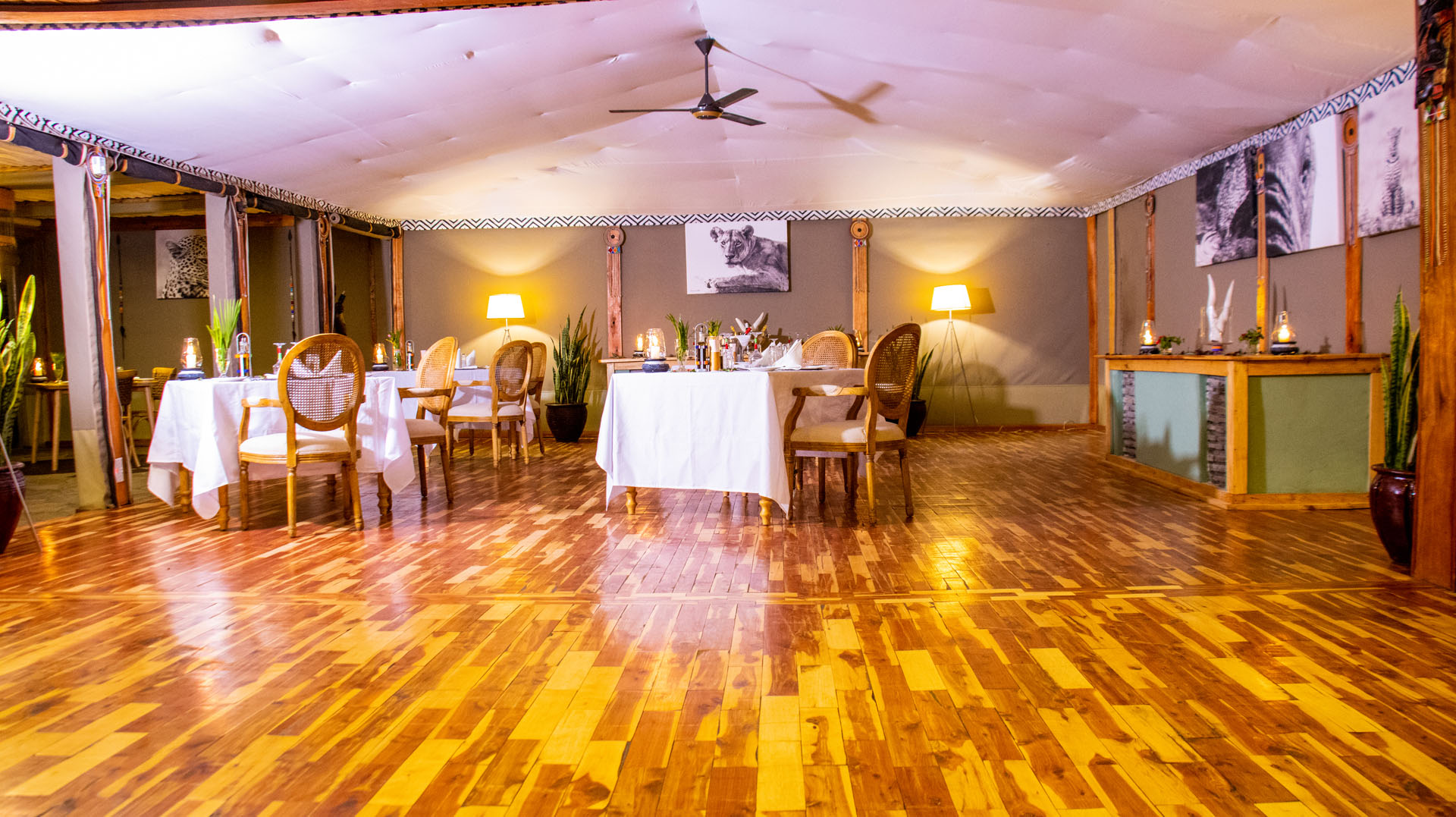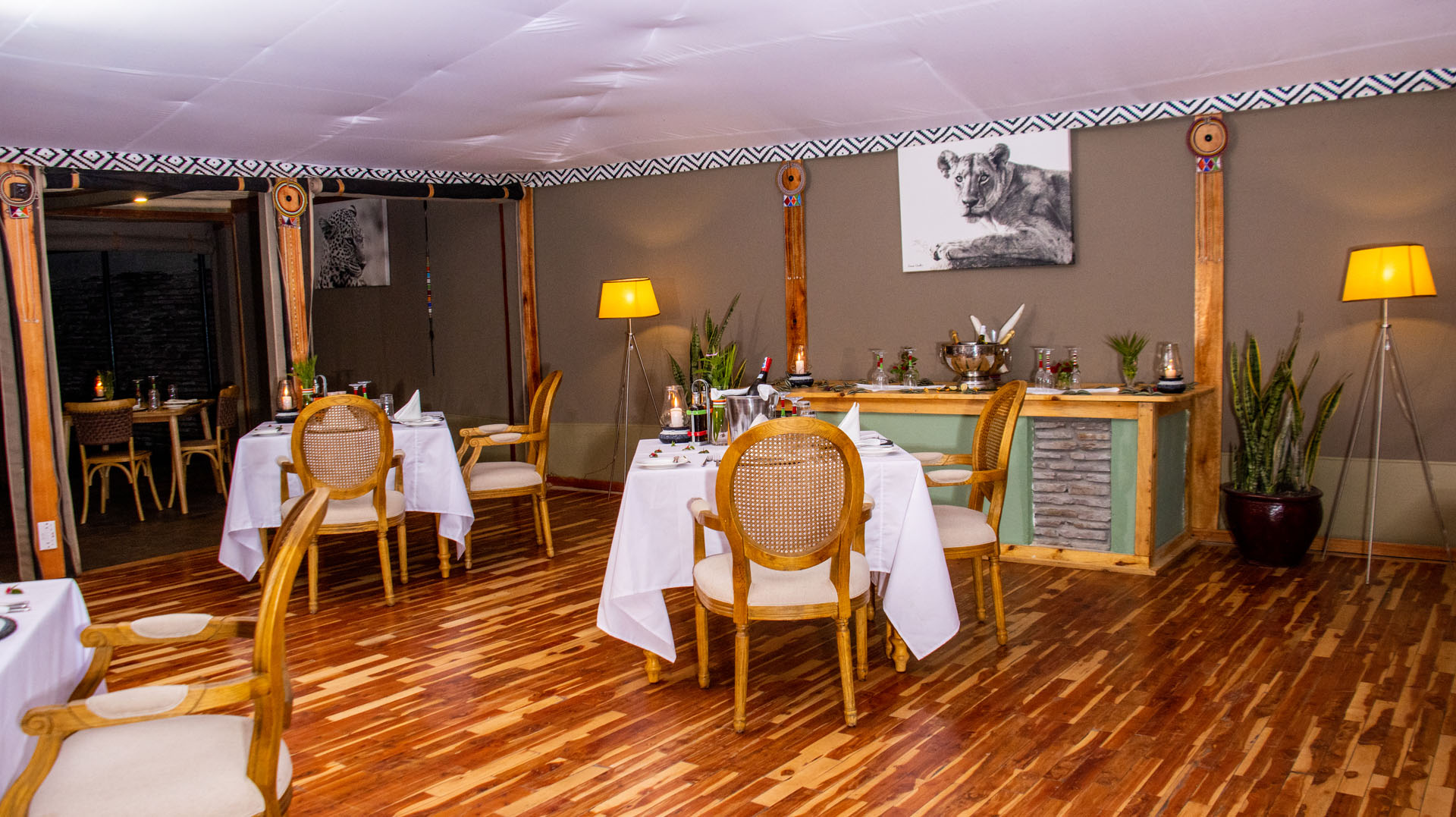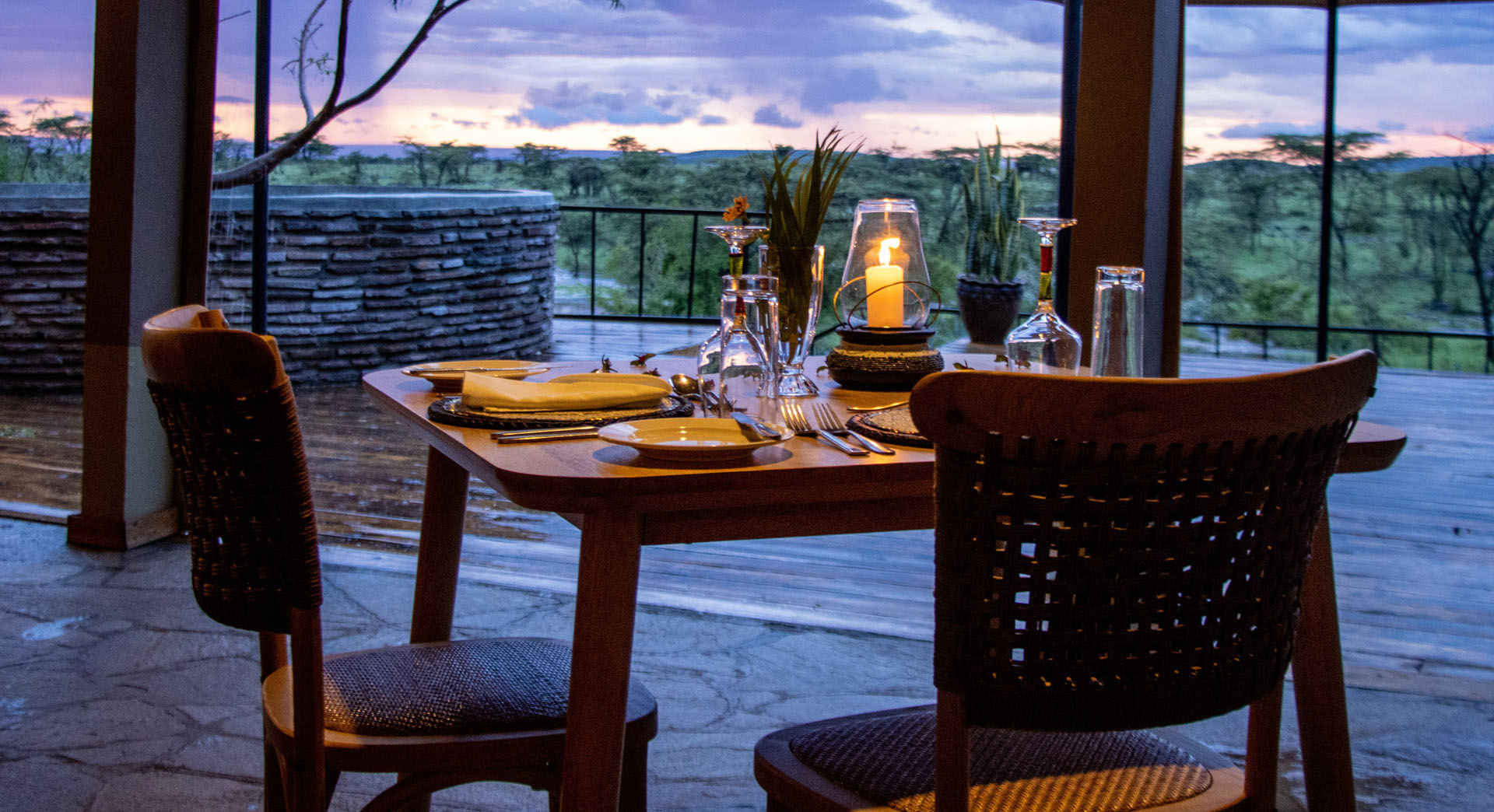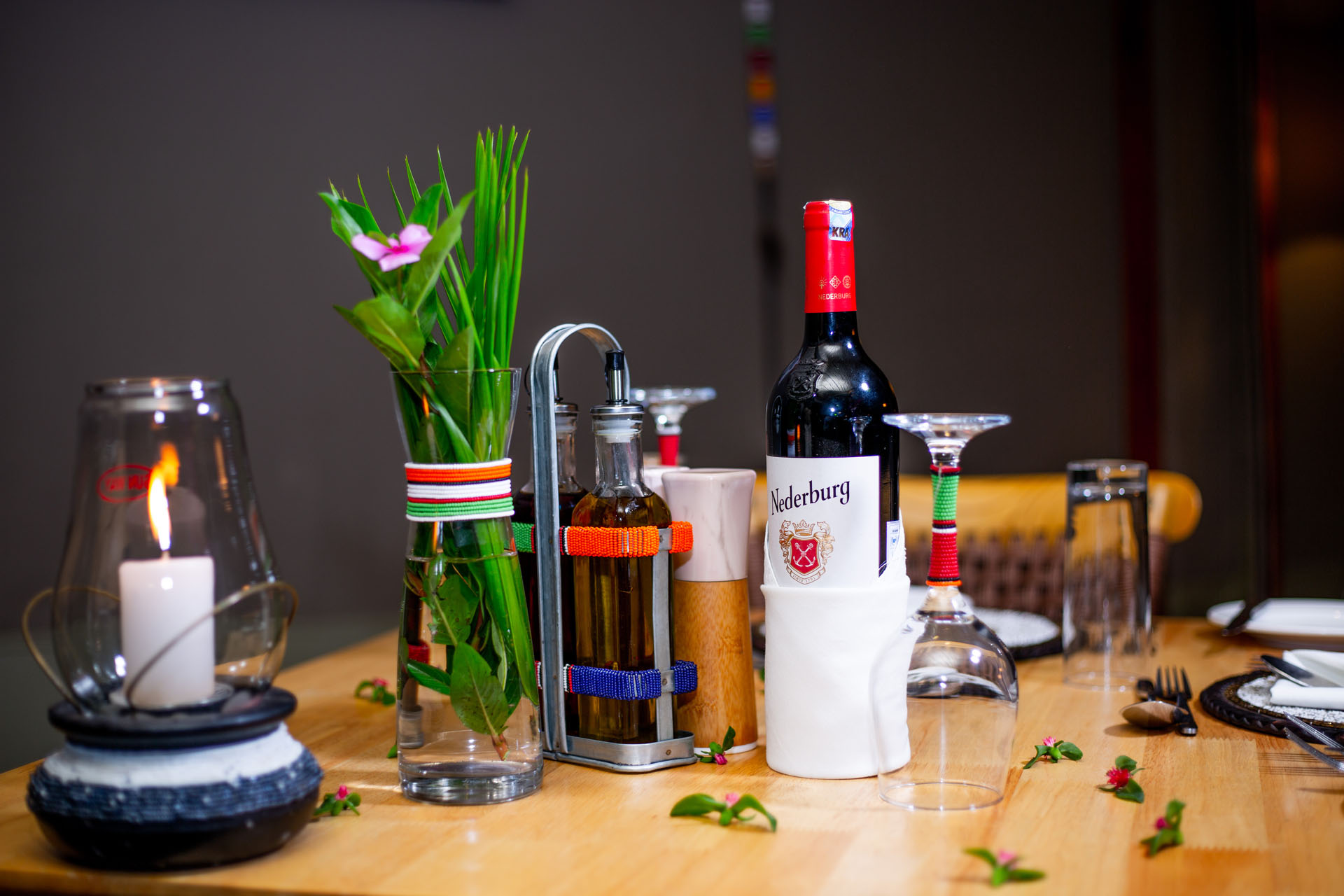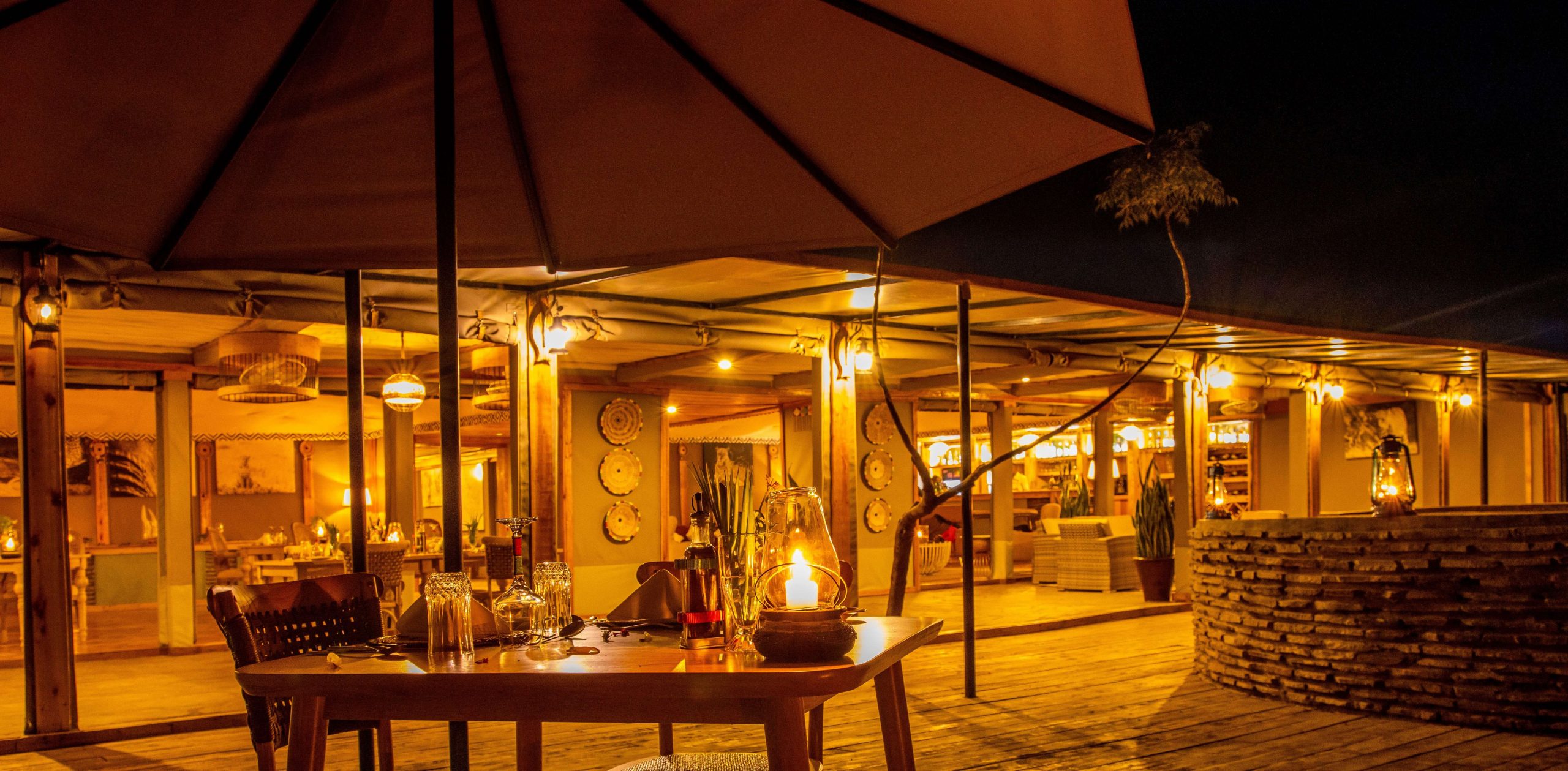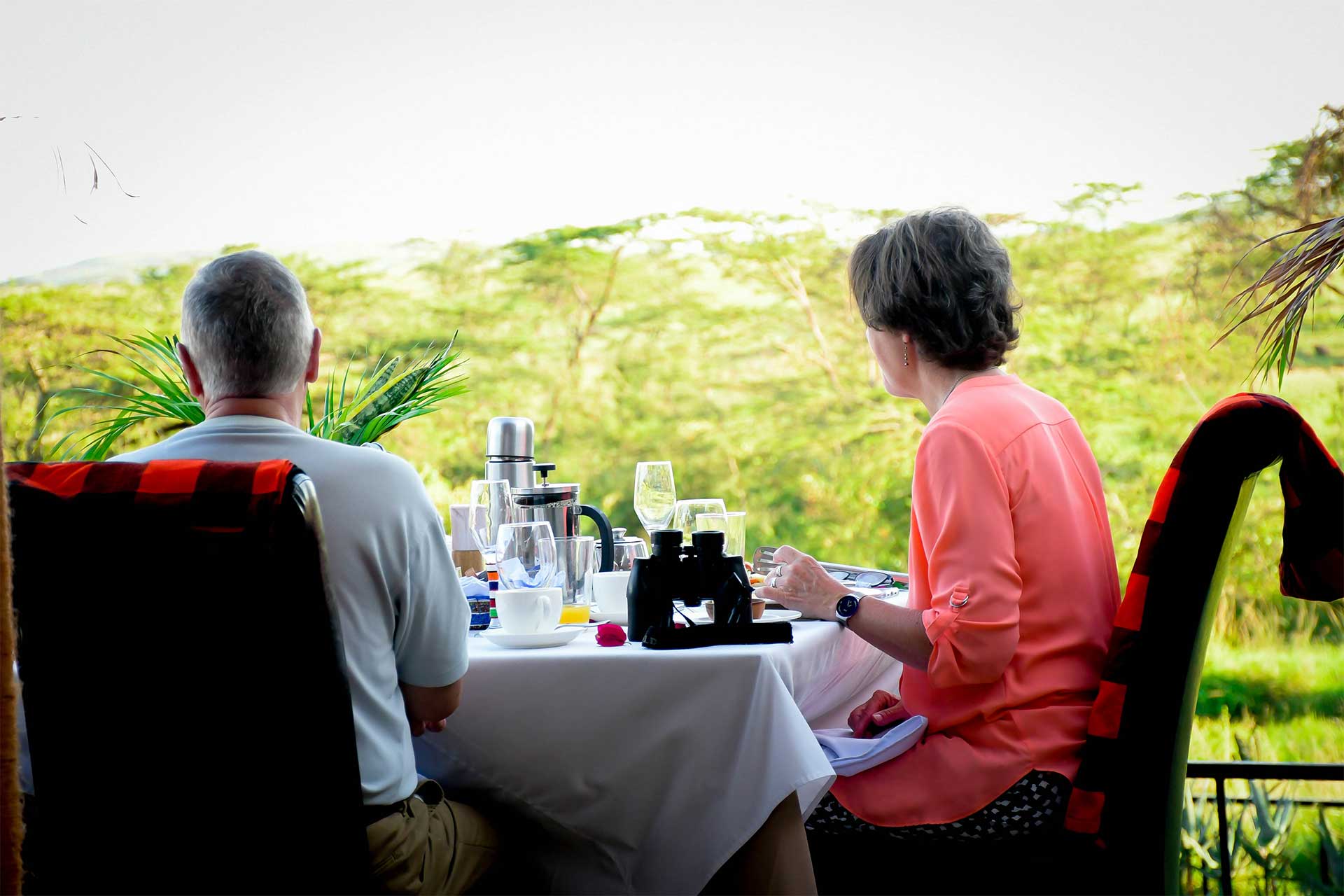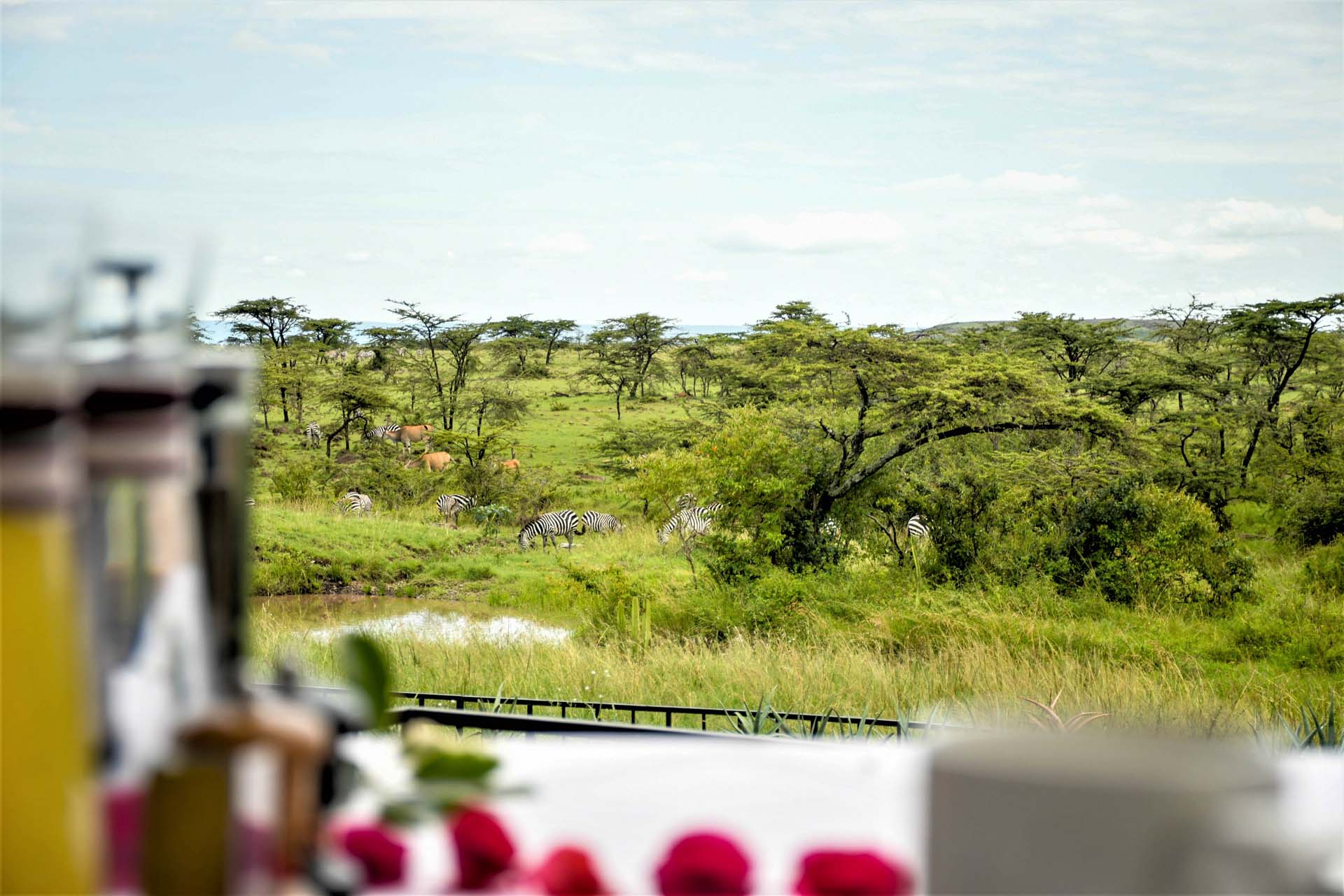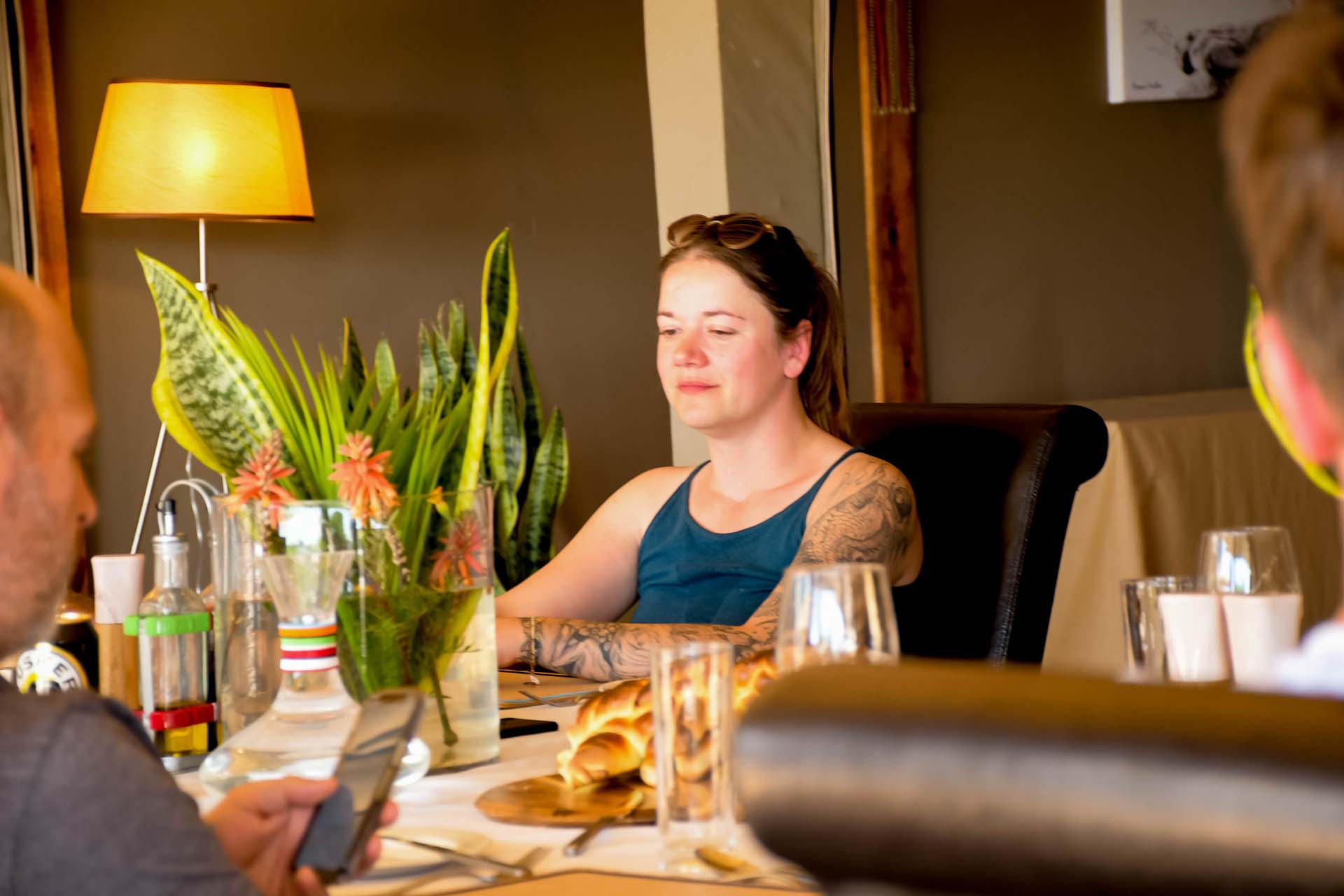 Our experienced chefs at Lalashe Maasai Mara will always prepare very delicious food and we take all our guests needs with a lot of attention where our head chef or camp manager will always meet you on arrival and discuss with you what we have on our Menus, We are very flexible and we can always fix your wishes with pleasure.We go bespoke with our meals!
We take care of all requests such as Vegan, Vegetarians, Halal, Gluten free and any other preferences. And since we are one of the smallest safari camp our team is very flexible to serve you at any time of the day.
When it comes to dining with us we have several set ups during your stay with us, team will always ensure you get the best dining experience. Our dining set up features; Dining under the stars/Al fresco at our outdoor decks in the camp or Private live cooking (Our chefs will be present) Bush breakfast/Bush Lunch or Bush dinner out in the open plains or Bushes of Maasai Mara, our bush dinners can be combined with our lovey sundowners. Our Indoor and Balcony dining areas are also welcoming during the hottest part of the day (Ceiling and floor fans installed for your comfort) or rainy days.
And during your stays with us the team is always happy to also serve you food in your room, each of our rooms have private and own dining areas with the views of open plains of the Mara.